Kids' Reversible Play Tent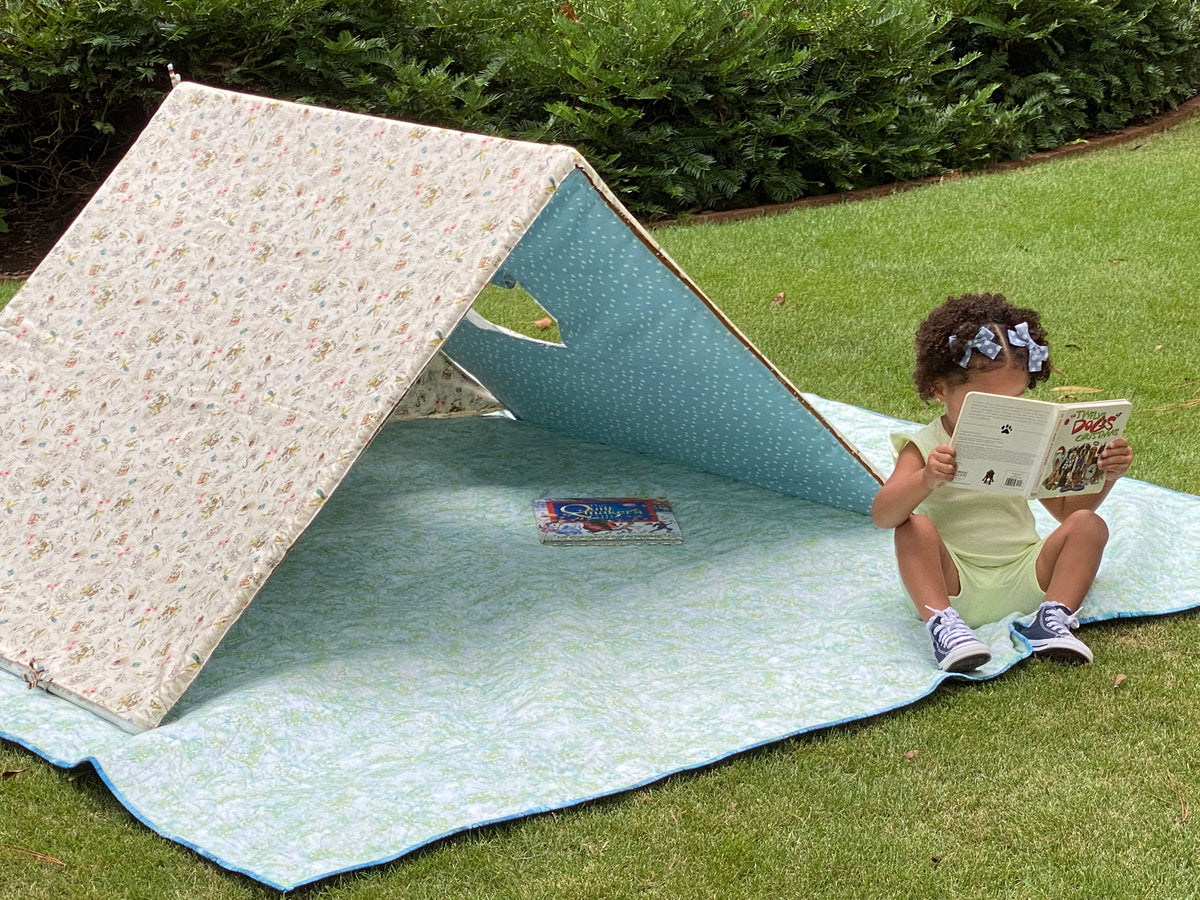 Our Play Tent patterns and kits are available! 
Reversible? Yes!
Customizable? Yes!
Washable? Yes!
Quick and easy to make? Yes!
Lightweight? Yes!
Easy to put together? Yes!
Stores in a small space? Yes!
Play indoors or outside? Yes!
Perfect for visiting grandkids? You bet!
 Here's a video of how to assemble your play tent - it's quick and easy!
Find a digital download for this pattern here.
Find a paper pattern for the play tent here.
Find tent poles and fittings here.