Our 2019 State Fair Ribbon Winning Staff Members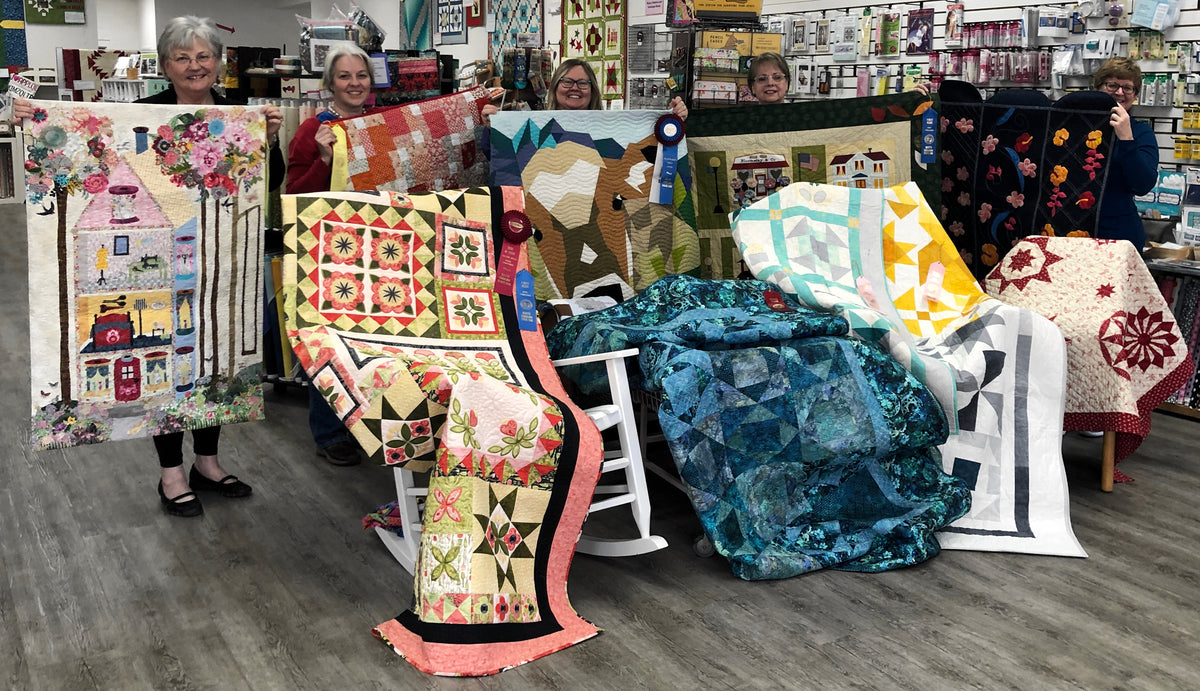 Congratulations to our 2019 NC State Fair ribbon winning staff members! From left to right: Sue with 3 quilts earning 1st place & Best in Show, 2nd place, and Honorable Mention; Valerie with a 5th place ribbon winner, Linda H. with her Superintendent's Choice ribbon, Rosi with a 1st place ribbon and two 4th place ribbons, and Kim with a 2nd place and 3rd place winning quilt.
The thing that separates an online fabric shop from a true quilt shop is the talent and expertise of our staff members. At Cary Quilting, you're getting the best of the best, and we are here to help you succeed!
|
Posted on November 14 2019