The 2022/2023 "Drew's Foxes" Batik Challenge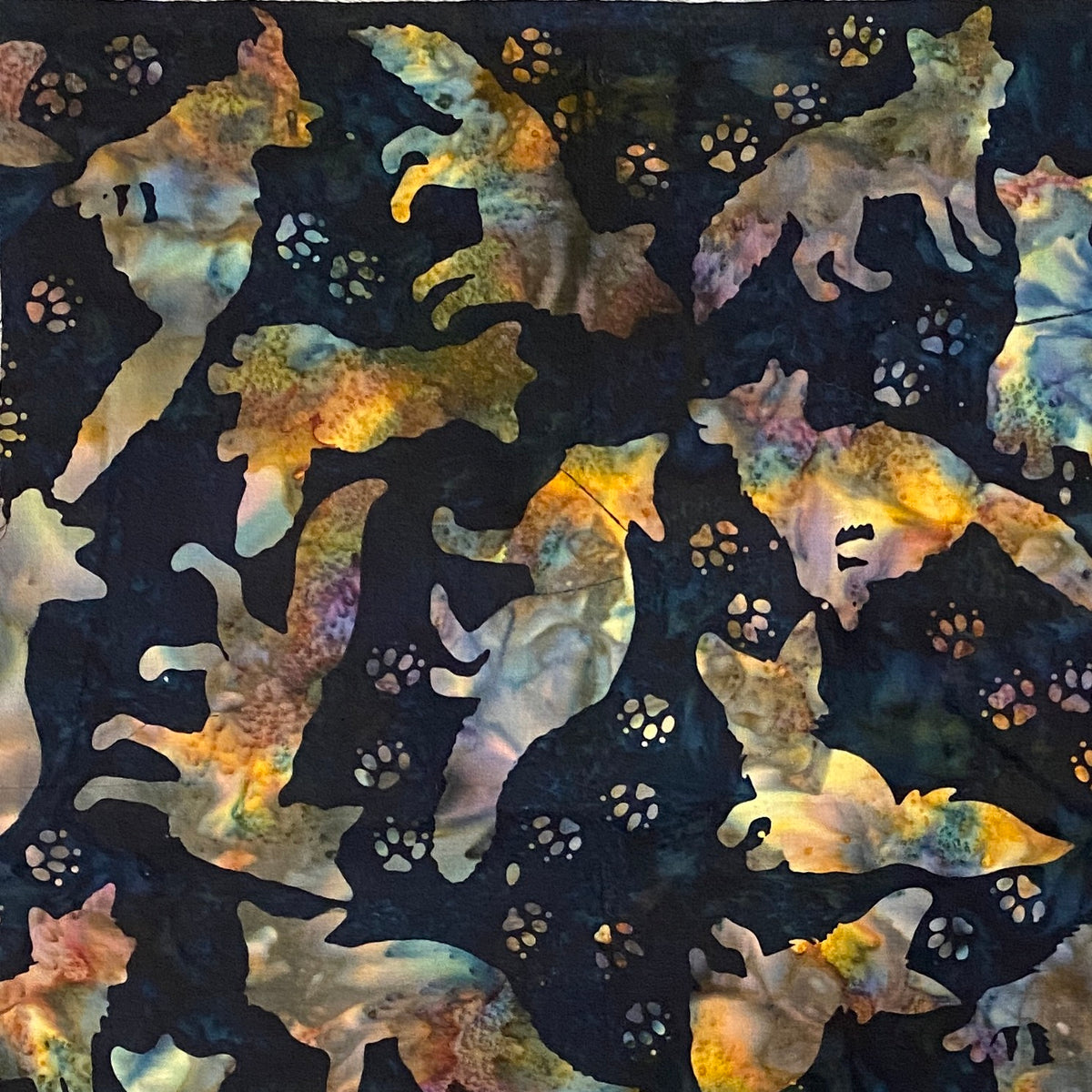 We are proud to welcome our second unique and custom-printed batik into the shop, courtesy of Hoffman Fabrics California. We are calling it Drew's Foxes.
Drew's Foxes celebrates the Walther family's second year of ownership of the Retreat at Lake Gaston, a premier quilting retreat center. Drew is Justin and Julianne's second son, and he loves foxes, so this fabric is named for him.
We would love to share our foxes and our retreat with you!
2023 Winners
1st: Sharon Stoval of Young Harris, GA
2nd: Jenine Wells of Youngsville, NC
3rd: Georgia Jones of Moncure, NC
4th: Barbara Elwell of Apex, NC
5th: Nancy Willard of Gibsonville, NC
Challenge procedures:
1. Purchase a minimum of 2 yards of Drew's Foxes here while supplies last.
2. Register for the Challenge online here. (If things get crazy and your quilt doesn't get done, no worries! We just want a record of who is intending to create a quilt.)
3. Create a quilt including some of the yardage - any size, any style. Whatever you like! Your finished product must be a quilt - two layers of fabric with batting inbetween. No pillows, clothing items, etc. will be considered in this challenge. The challenge fabric must be visible within the quilt top.
4. Challenge quilts are due at the shop by 3/31/2023. If you're mailing your quilt, we recommend using FedEx with tracking and insurance. The shop address is Cary Quilting Company, 935 North Harrison Avenue, Cary, NC 27513.
5. The Cary Quilting management team will choose 1st through 5th place winners during the first week of April.
Prizes and recognition!
The American River Otter Room at the Cottage, Retreat at Lake Gaston
The first place quilter will win a 2023 weekend getaway at the 
The cottage has 2 bedrooms: one with a king sized bed and one with 4 single beds in bunks. The Cottage is lakefront and is a wonderful and relaxing getaway destination!
In the past, Justin and Julianne have also offered to purchase the winning quilt to display at the retreat! (This is the owner's choice, of course.)
Second through fifth place winners will receive Cary Quilting Company gift cards.
Our top 10 favorite quilts will be displayed in our Meeting Center for the month of April.
All quilts will be photographed and added to an published online gallery for everyone to enjoy.
Finishing up
Quilts will be available for return in the second week of April, unless your quilt is chosen for the Meeting Center gallery. Those quilts will be available for return during the first week of May.
If you require return shipping, we will ship via FedEx for $15 per quilt. To waive the $15 return shipping fee, simply make a purchase of $99 or more at caryquilting.com when it's time to return your quilt, and we will send your quilt back for free with your new purchases.
Best of luck - we are looking forward to your entries, as we know they'll be great! 
Here is the winner of the Year One challenge with "Julianne's Otters" batik:
Made by Jenine Wells
|
Posted on November 03 2022