Our 2017 Row by Row Experience Row!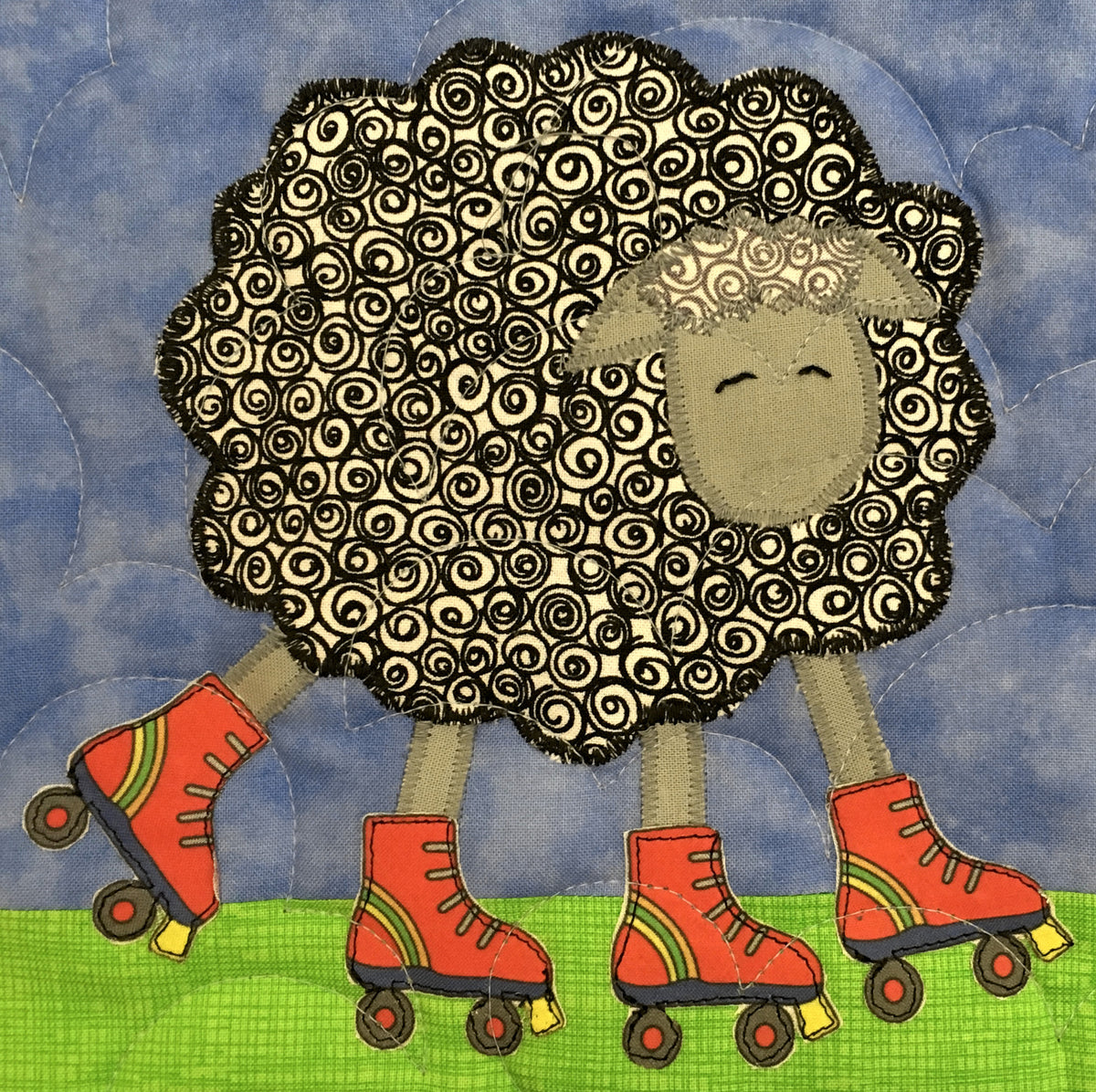 It's here!  Our 2017 Row by Row Experience® Row is complete!
Announcing... Go To Sheep!
It's bedtime, and our little sheep are jumping the fence so your little ones can count them... except for the silly black sheep, who's skating through life!
Just like in past years, we will be offering free row patterns, and kits will be available for purchase that even include your own set of "sheepskates".  
We are in the process of designing a baby quilt which includes this row, and we will be offering baby quilt kits for sale this summer, too.
 New this year, we have collectible pins by Pin Peddler for sale!
We are also participating in Row by Row Junior this year, which is an initiative to get kids sewing!  Rover is our free pattern for junior quilters. Kids 6 - 14 can pick up a free Rover pattern during Row by Row, and anyone can purchase a Rover kit.  For fun, our Rover kits will come in a huge variety of polka dotted colors!
We still have a limited number of 2016 Row by Row kits and Fabric Plates available - get them before they are history!
We can't wait to see you this summer!  We are less than 2 miles from Interstate 40, just west of Raleigh, North Carolina.