Make an Incubator Quilt for Wake Med Cary Hospital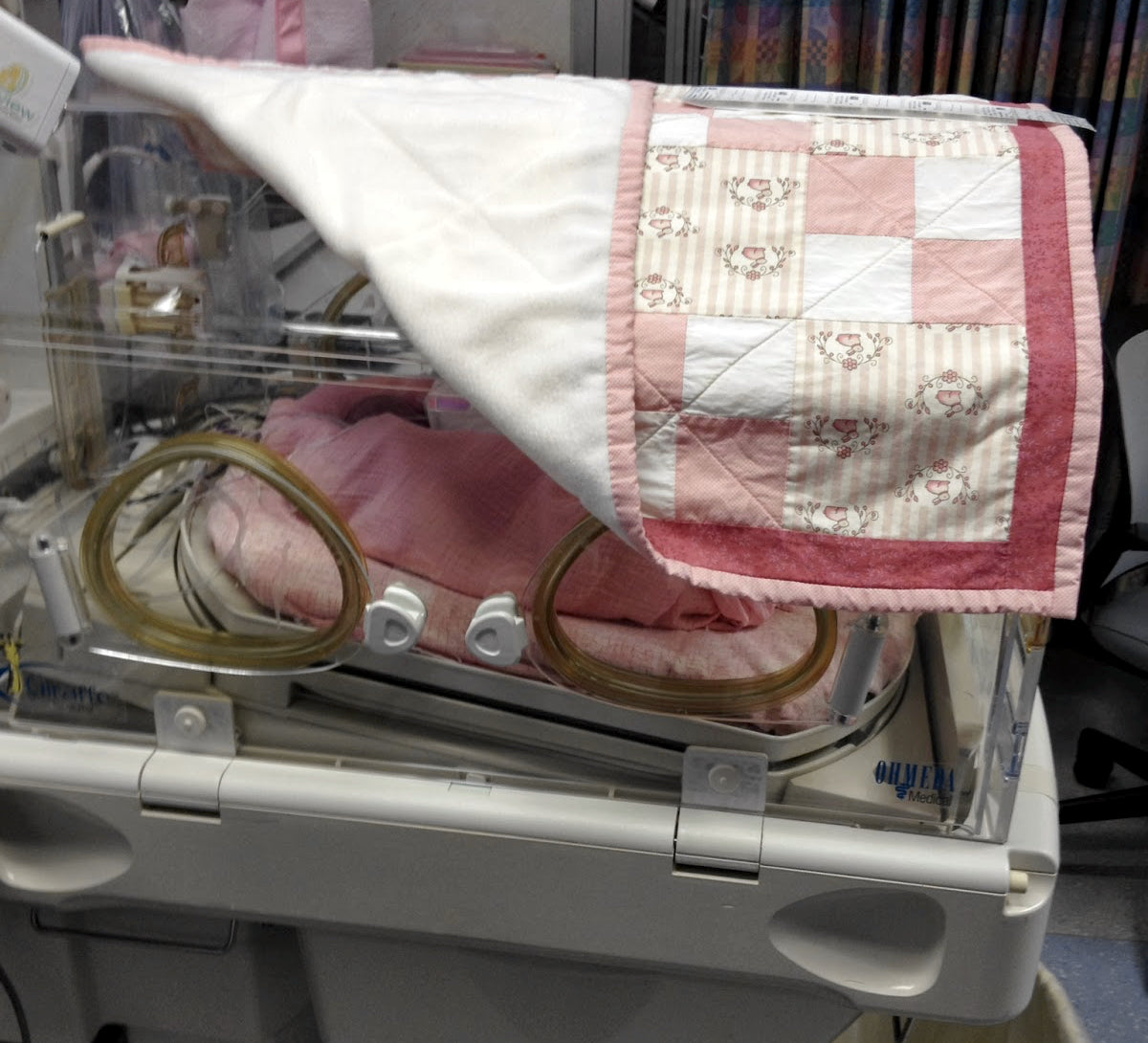 The Threads Committee at Wake Med Cary Hospital coordinates volunteer community crafters who knit, crochet and quilt comfort items distributed to patients free of charge.
Approximately 25 premature babies are delivered each month at Wake Med Cary.  The Threads Committee is looking for quilters to create incubator quilts for the preemie babies.  Creating incubator quilts is an easy and fun way to help our local community hospital.
The required size is 36 by 36 inches and must be made with quilt-shop quality cotton, 100% cotton batting, and cotton thread (no flannel or minky --they create potential problems with the incubator machinery). A quilt can be for a boy, a girl, or gender neutral.
Cary Quilting Company is pleased to participate as the collection point for Wake Med Cary's incubator quilts project. 
If you would like to help, just drop off your contributions at the shop or mail them to us: Cary Quilting Company, Incubator Quilts Project, 935 N Harrison Ave, Cary, NC 27513. 
Please include your contact information with the quilt so you can be acknowledged. 
This is an ongoing project -- they need 20-25 incubator quilts every month!
If you have questions please contact Threads Committee member Joyce Aschenbrenner at jcaa@nc.rr.com or 919-272-8300.

Other details:
Handmade Sewing Guidelines
Items must be made from new or washed fabric, fleece or yarn
Items must be free of scents including pet odors, household odors, musty odors, cigarette smoke,

 

cooked food odors and scented laundry products.  If you are washing your items or fabric, use only

 

unscented

 

laundry products.  This may include detergent, fabric softener and dryer sheets
Do not attach buttons, sequins, faux flowers, tags or labels
Check and double check that items are free of pins or other sharp objects at each stage of the sewing production and at completion of your project.  Closely inspect poly-fill or batting thoroughly before stuffing dolls/toys and during quilting process to make sure they are free of pins
Please refrain from donating items with political, religious or discriminatory content or content that may not be suitable for all audiences in our community
Hospital policy precludes us from allowing advertising on individual handmade items 
We ask that you wash your hands before and during the handmade sewing process.
Place clean, dry items in a sealed bag (tied bags ok) or zippered quilt bags.  Multiple items per bag is ok. 
Label bags with the date they are packaged.
|
Posted on November 21 2019